I've been combining challenges lately and I normally don't do that on a regular basis...hmmm. ;) Guess I've just been inspired by more than one thing at a time lately, lol. ;)
Here is my card...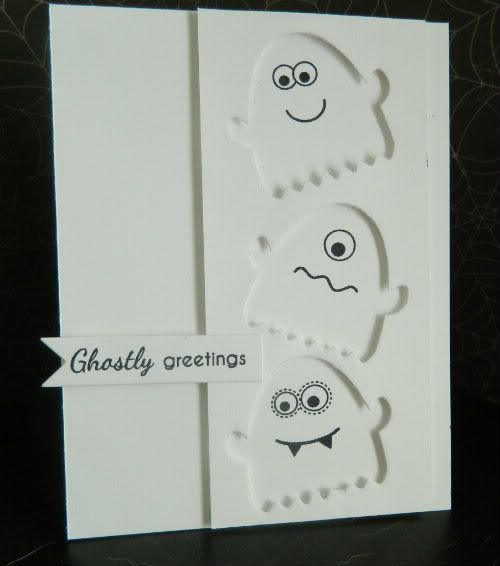 I've always loved it when people use the negatives from their die cuts to make something else. I think it's a great way to use as much of your paper as possible. ;) I also love the white on white...I forget about it sometimes, but it's a really wonderful effect. ;)
Here are some more angles and the sketch is in the bottom left corner. ;)
Hope you like it. I enjoyed making it. :) I would love to hear your thoughts so please leave a comment if you wish.
Supply List:
Cardstock: PTI Stamper's Select White
Stamps: PTI Happy Haunting
Ink: PTI True Black
Dies: PTI Happy Haunting, Double Ended Banners
Other: Foam Tape