I had limited time on Saturday in which to make my cards so I couldn't post them until today. But rest assured, they were ALL made on Saturday! :) I rarely get an opportunity to just craft all day, so that is what I did. ;) Little bit was off spending time with NaNa, and DH was at work, sooooo, this is the result... :)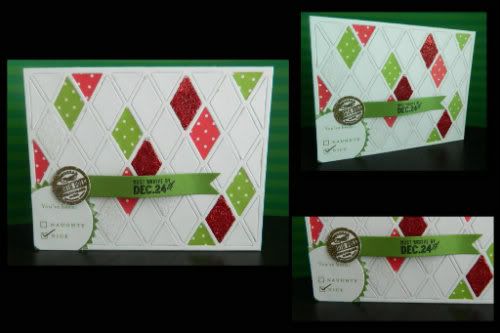 This one took awhile...I was debating which pattened paper to use, then I was deciding how many diamonds to glitter, then I was glittering them up...and I was loving every minute! :) It actually turned out pretty cute.
With this one I was still working with last week's Make It Monday technique: Glitter Tabs. I really like this technique. Just the right amount of sparkle and vintage look. ;)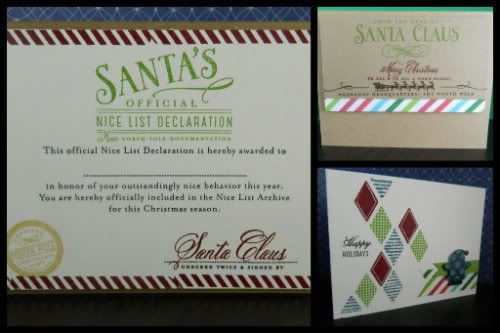 Here are several more...I was on a Christmas card kick for some reason. ;) And I just really wanted to use my PTI Santa Stationary stamps! :)
Hope you enjoy them. I had a blast on Saturday just paper crafting all by my lonesome. ;)
I would love to hear your thoughts so please leave a comment if you wish.
Supply List:
I used a ton of stuff on all these cards so if you see something you are curious about, just leave a comment and I will get back to you about the product. ;)